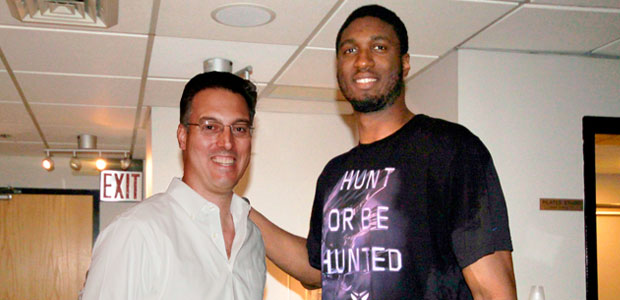 NBA Center Indianapolis Pacers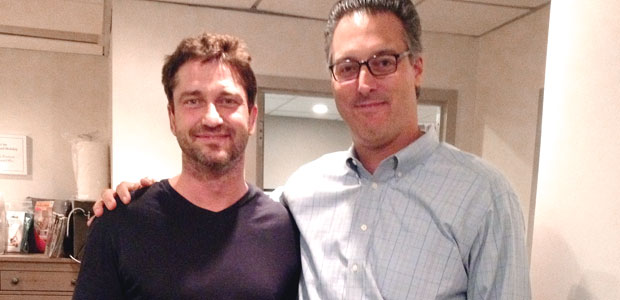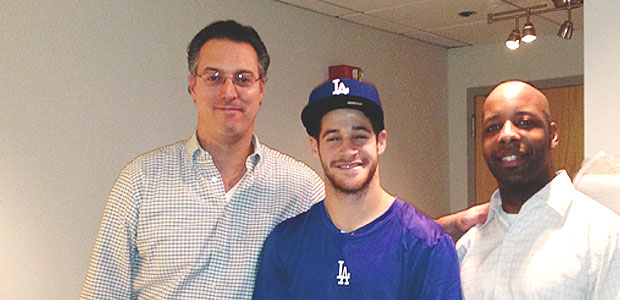 MLB 1st Baseman LA Dodgers Farm System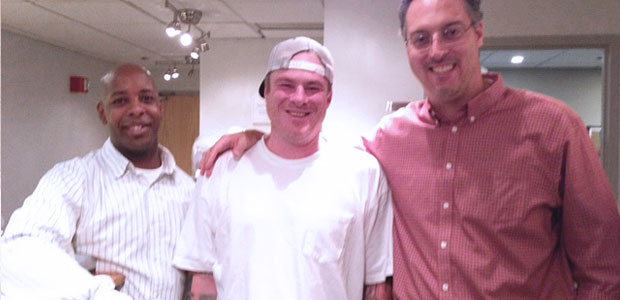 Professional Skateboarder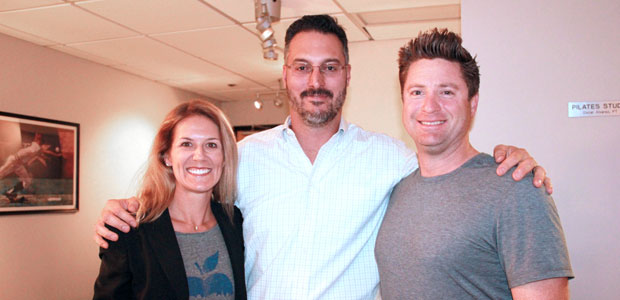 Former New York Yankee and wife Christi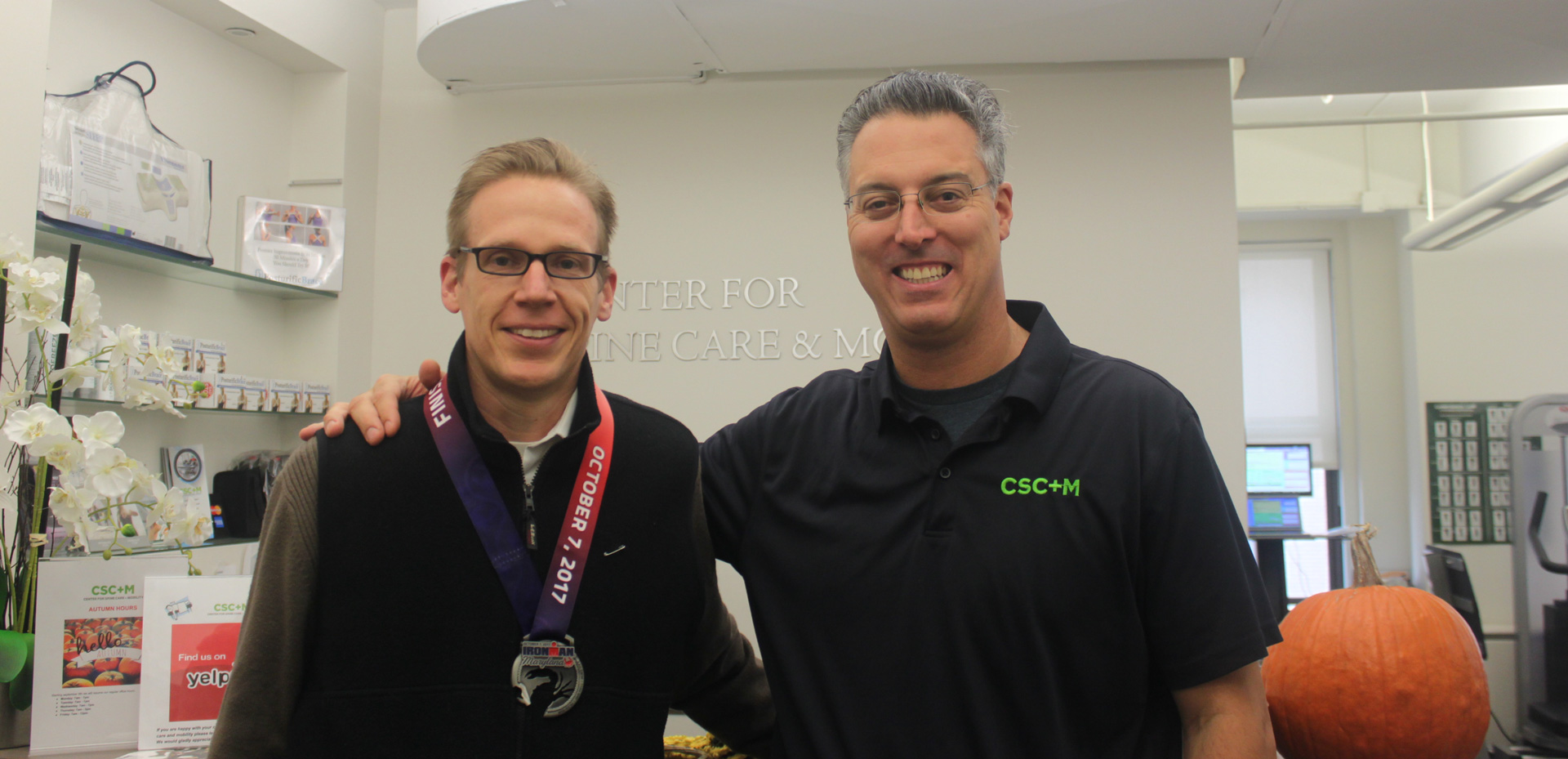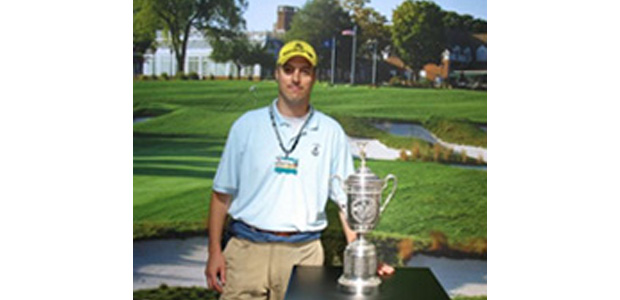 Dr. Anselmi was asked to join the medical team at the 2009 U.S. Open held at Bethpage State Park in Farmingdale, New York. Highlights were working on Tom Lehman, Fred Funk, and Henrik Stenson.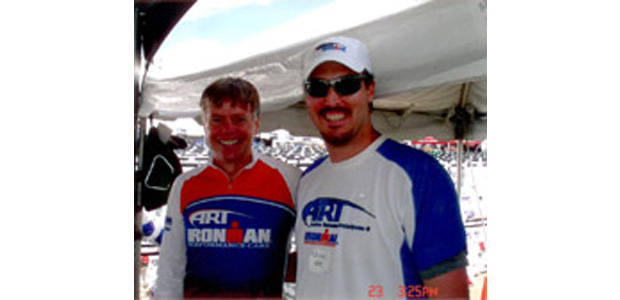 Dr. Anselmi volunteered to work alongside P. Michael Leahy, DC, CCSP the inventor of Active Release Technique at the 2005 Lake Placid Ironman.
Lauren Evans
MK Marsden and Peter Crosby I found my way to the Center for Spine Care + Mobility because I was looking for an integrated approach to treat injury-induced headaches. I used to go to an integrated physical therapy/chiropractic care center before I moved to New York from California, so I expected CSC+M to be a similar experience. Working with Dr. Schuman, Jinita, Denise, and Sandra and experiencing their targeted, attentive care is the reason why CSC+M surpassed all my expectations. My experience with CSC+M has not only helped eradicate my headaches but is helping me learn how to control and strengthen my body to correct bad habits and prevent further injuries. Not to mention the facilities are clean and comfortable and the entire staff is friendly and welcoming every time I come in. I would 100% recommend CSC+M to anyone looking for physical therapy or chiropractic work in general – why have just one form of treatment when you can have it all?!
Murilo Santana
Hi Dr. Anselmi, its been one week since my shoulder surgery and today I talked with my orthopedic surgeon. Everything went great, and a huge reason was all the work you guys did with me in preparation for the surgery. The improvements I saw after working with you, Dr Schumann and Dr Sunny were awesome and exceeded my expectations. Thank you very much.
Doug Johnson
My therapist in Hawaii referred me to Dr. Anselmi when I tore my quadricep muscle retrieving luggage from the overhead bin on an arriving flight (all my serious injuries happen in the least heroic circumstances).
Over the years, his team has put me back together after so many injuries. Last year I fell in the subway and within a few hours I saw Dr. Anselmi. He arranged for an MRI and created a treatment, with his team. It has been 8 or 9 months since my last visit and the only recurrence was when I stopped my exercises that my therapist (thanks Jinita) prescribed. I have been to every specialist imaginable but the number who DO NOT recommend surgeries comes down to just one: Dr. Anselmi. To date, I cannot imagine what might have become of me without him and his team.
Ravi A.
Was referred to this place by a friend for my sciatica issues. Started in late June with an assessment by Dr.Chris Anselmi and have been working with him and Dr.Miller for PT. It's been a little over 2 months and already feeling better. As with most of sports injuries, we need to do our part with exercises and stretches. I'm doing the same and hope to be fully up and running (literally). Their treatment is very organized with a chiropractic session, followed by PT and a massage. You don't have to repeat your story with every treatment as the therapist is briefed in advance and they start working without bothering you. My experience has been good so far and I'd recommend this place to runners and people with sports injuries.
Ila G.
I cannot speak highly enough about CSC+M. Dr. Amsale & his staff of medical professionals has been amazing in helping me after a terrible foot injury. If you're considering therapy or chiropractics in Manhattan look no further. Love it here!
Kassim C.
This is a fantastic group of caring healthcare professionals.  While I worked in NYC, I was a patient of Dr. Chris Anselmi for over 10 years!  That says something.  How many organizations are so good these days that their patrons would stick with them for so long.  Dr. Anselmi is friendly, personable, knowledgeable and truly empathetic.  Exactly the attributes one looks for in a doctor.  I remember going there with back and neck pain in the range of 5 to 10 (on a 10 point scale) and leaving with a rating of around 1 or 2!  That's remarkable.  If I still worked in the City I'd be going there even now.  I highly recommend CSC+M without reservation.
Ready to get started, or just have a question? Use one of the methods below to get in touch.