Head and Neck
Conditions We Treat
"The doctor of the future will give no medication, but will interest his patients in the care of the human frame, diet and in the cause and prevention of disease."
Thomas Edison
Cervical Strain/Sprain
Muscle strain's and ligament sprains can occur anywhere in the body, including the neck and upper shoulder region. These injuries come with pain, swelling and stiffness which ultimately can lead to other dysfunctions.
Early treatment and intervention are crucial to preventing these dysfunctions from setting in. Our conservative treatment approaches make sure to quickly heal you and get you back to living the life you want.
Herniated/Bulging Discs (Cervical)
Herniated discs can more commonly be known as a "slipped disc" or a "pinched nerve".  This injury occurs when the disc between two vertebrae develops a bulge which then can press on a nerve. Numbness and tingling is often experienced radiating down the arms, which can lead to muscle weakness and dysfunction if left untreated.
Here at CSCM we treat herniated disc's every day, and see our patients get better, faster. The key to a speedy recovery is early intervention, and re-balancing your posture to take pressure off that nerve while you heal.
Degenerative Disc Disease (Cervical)
Degenerative Disc Disease (DDD or DJD for short) happens to us as we age and get older. Slouched posture's, and weakening muscles contribute to this process, and as a result, DDD can lead to other orthopedic issues arising. Luckily it can be treated!
This is where CSCM can help manage the natural degenerative cascade by lessening and even eliminating pain with posture changes and movement control. Successful patients will be able to manage their back pain over a period of time to ensure it doesn't worsen, and makes sure you feel better.
Headache
Headaches are in the top 3 complaints that bring people in to see us at this office. You've likely experienced it before. Symptoms are often described as vice like, pressure can be felt behind the eye, on top of the head, or at the base of the skull. These pain patterns respond very well to conservative management and usually resolve in 2-3 visits.
At CSCM we are successful in treating these headaches with the best result coming from a combination of Active Release Technique(ART), chiropractic adjustments, therapeutic exercises, and medical services, providing you with lasting relief.
Thoracic Outlet Syndrome
Thoracic outlet Syndrome (TOS) refers to pain or numbness that originates in the neck or shoulder, but is felt down along the arm or hands. Symptoms are caused by compression on the nerve and/or artery as they travel from your spine to any of the 35 common entrapment sites.
Here at CSCM we identify the compression site and develop a tailored care plan to alleviate your symptoms quickly and effectively.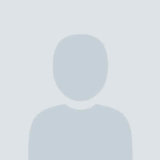 Alex
Just a quick email to let you know that my race last weekend was fabulous. I finished in 13:12 with splits of 0:57, 7:05, and 4:45 or thereabouts. The marathon on a difficult course [at least the first 14 miles were very hilly] felt great and I could run a negative split with my fastest miles being 17-24.
My body feels rather tired now but my legs seem much less affected than after previous marathons – must be the strength training/stretching/massage & ART! All in all, what a great experience, especially after not being able to run more than 0.25 miles without pain in April. Thanks again for your help. I will stop by in the next few days to show off my medal.
Peggi Einhorn
I had a great experience with Dr. Anselmi and his office.  The doctor has tremendous knowledge and is very skilled at what he does.  His treatment was key to my recovery from hip surgery.  The office is highly efficient and friendly and they handled easily all matters related to insurance.  The massage therapists are also highly skilled.  I have referred several people to this practice since my experience.
Ana Santana
I am so happy to know about this place, and to be treated by its doctors! As an athlete, it's a blessing to find people who understand your sport and can explain to you what's going on, and then even fix the problems you've been dealing with! I wish I could have been treated by them years ago, it is changing my outlook on my future in my sport! Great people, doing great work! Thank you!
Fleur G.
I went in with so much pain – back, neck, shoulders – and left feeling much better – and with a plan for complete recovery – that didn't include spending the rest of the year going there !!
Bravo — great place !! and Dr. A is amazing!
Jill Hughes
I've been a patient at CSC+M for about 18 months and initially went in for some knee pain. The PT and Chiropractor I worked with very quickly identified what was causing the pain, gave me exercises and resolved that. I highly recommend them (and have to several co-workers) to keep your body working as it should so you can go about your day without aches and pains that can be easily fixed. I only wish I hadn't waited so long and I'm glad I can go back for maintenance to keep my body working and pain free.
Trevor George
This place is heaven. I had a major back injury after attempting to do a workout boot camp on the beach. The unlevel sand cause all the muscles in my back to tear. I could barely walk for 2 weeks.
The combination of CSCM's physical therapy, massage therapy and chiropractic therapy brought me back to life. I'm now 100% better and back to working out. I can't thank everyone there for all of their help.
Illa Gold
It never ceases to amaze me how wonderful this facility is. The treatment that I've received from Dr. Anselmi, Dr. Nagorski and the medical masseuse team is unprecedented and hard to come by in NYC. I have been in treatment for a longstanding injury and could not be happier with the therapy and level of professionalism that the medical staff has shown me. Thank you Dr. Anselmi & co!!!!
Lauren Evans
MK Marsden and Peter Crosby I found my way to the Center for Spine Care + Mobility because I was looking for an integrated approach to treat injury-induced headaches. I used to go to an integrated physical therapy/chiropractic care center before I moved to New York from California, so I expected CSC+M to be a similar experience. Working with Dr. Schuman, Jinita, Denise, and Sandra and experiencing their targeted, attentive care is the reason why CSC+M surpassed all my expectations. My experience with CSC+M has not only helped eradicate my headaches but is helping me learn how to control and strengthen my body to correct bad habits and prevent further injuries. Not to mention the facilities are clean and comfortable and the entire staff is friendly and welcoming every time I come in. I would 100% recommend CSC+M to anyone looking for physical therapy or chiropractic work in general – why have just one form of treatment when you can have it all?!
S. D'addario
I suffered a lower back injury my first year of college, during this time I have seen many other doctors and one other chiropractor. But I've enjoyed my experience the Center for Spine Care and Mobility the most. I've only been seeing them for a short time, but I already see an improvement in my core strength and the pain in my lower back that would occasionally flare up is now slowly but surely disappearing. I would recommend CSC+M to anyone who wants to see great results and be treated incomparably by a wonderful staff.
Murilo Santana
Hi Dr. Anselmi, its been one week since my shoulder surgery and today I talked with my orthopedic surgeon. Everything went great, and a huge reason was all the work you guys did with me in preparation for the surgery. The improvements I saw after working with you, Dr Schumann and Dr Sunny were awesome and exceeded my expectations. Thank you very much.
Doug Johnson
My therapist in Hawaii referred me to Dr. Anselmi when I tore my quadricep muscle retrieving luggage from the overhead bin on an arriving flight (all my serious injuries happen in the least heroic circumstances).
Over the years, his team has put me back together after so many injuries. Last year I fell in the subway and within a few hours I saw Dr. Anselmi. He arranged for an MRI and created a treatment, with his team. It has been 8 or 9 months since my last visit and the only recurrence was when I stopped my exercises that my therapist (thanks Jinita) prescribed. I have been to every specialist imaginable but the number who DO NOT recommend surgeries comes down to just one: Dr. Anselmi. To date, I cannot imagine what might have become of me without him and his team.
Roy Hibbert
I went to CSC+M for a shoulder injury and was very happy with the results.  They have a talented team and multiple treatments available. I was interested in myofacial treatment, which is why I sought out Dr. Anselmi in the first place. The chiropractors, PT and massage therapist all helped to get me healed and on my way.  The at-home exercises which I continue to do have kept me painless and functioning.  The support staff is helpful and efficient.  CSC+M is now at the top of my list.
Ila G.
I cannot speak highly enough about CSC+M. Dr. Amsale & his staff of medical professionals has been amazing in helping me after a terrible foot injury. If you're considering therapy or chiropractics in Manhattan look no further. Love it here!
Ready to get started, or just have a question? Use one of the methods below to get in touch.