"The doctor of the future will give no medication, but will interest his patients in the care of the human frame, diet and in the cause and prevention of disease."
Thomas Edison
Trigger Point Injections
(TPIs) in NYC
Trigger Points are tight areas within a muscle the become contracted and cannot relax, often creating "knots" or bands of "ropey" muscle fibers. Trigger point may arise due to repetitive movements, trauma, poor body mechanics, stress, or anatomical misalignments. These "knots" can cause stiffness, pain, weakness, and asymmetry as well as irritate nerves around the muscle creating pain in another region of the body, which is called "referred pain".
Multiple approaches may be taken to treat Trigger Points, including chiropractic treatment, massage therapy/soft tissue mobilization, physical therapy, kinesiology taping and Trigger Point Injections (TPIs). Trigger Point Injections involve a small needle being inserted directly into the muscle and delivering a small amount of Lidocaine to the area in order to help relax the contracted muscle and provide pain relief quickly. Our Trigger Point Injections are done with preservative free lidocaine only, meaning it is free of steroid or epinephrine.
Trigger Point Injections are minimally invasive and do not require any downtime after treatment. Patients may return to work or school without any restrictions on their physical activity immediately after treatment.
Because Trigger Point Injections help relax the tissue and make muscles looser, it makes chiropractic adjustments easier and allow their effects to be retained longer. Typically, it is recommend that a patient complete a course of Trigger Point Injections in combination with chiropractic adjustments, soft tissue work and physical therapy twice a week for four weeks or until significant pain relief is achieved.
You've likely seen your favorite athlete wearing some sort of Kinesiology tape on their body at some point. Kinesiology Tape is a non-medication, non-latex, cotton, elastic tape that helps to support and stabilize joints without inhibiting circulation or range of motion. Unlike rigid white athletic tape, it is meant to move with the patient while continuously adding support. It can also be used to help pull muscles or joints back into alignment, elongate contracted muscles, and improve circulation to the affected area. Kinesiology Tape is water resistant allowing it to be worn during light activity and bathing and still remain intact place for 2-5 days.
The HCG Weight Loss program combines the Human Chorionic Gonadotropin hormone and a low-calorie diet over the course of 30 days to help pull energy from your fat stores to aid in weight loss and reset your metabolism. HCG Weight Loss can be used by both men and women who have 25 pounds or more to lose. The program is monitored by a medical professional and appropriate consultation and blood work will be performed before the start of the program.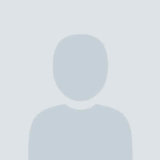 Alex
Just a quick email to let you know that my race last weekend was fabulous. I finished in 13:12 with splits of 0:57, 7:05, and 4:45 or thereabouts. The marathon on a difficult course [at least the first 14 miles were very hilly] felt great and I could run a negative split with my fastest miles being 17-24.
My body feels rather tired now but my legs seem much less affected than after previous marathons – must be the strength training/stretching/massage & ART! All in all, what a great experience, especially after not being able to run more than 0.25 miles without pain in April. Thanks again for your help. I will stop by in the next few days to show off my medal.
Peggi Einhorn
I had a great experience with Dr. Anselmi and his office.  The doctor has tremendous knowledge and is very skilled at what he does.  His treatment was key to my recovery from hip surgery.  The office is highly efficient and friendly and they handled easily all matters related to insurance.  The massage therapists are also highly skilled.  I have referred several people to this practice since my experience.
Ana Santana
I am so happy to know about this place, and to be treated by its doctors! As an athlete, it's a blessing to find people who understand your sport and can explain to you what's going on, and then even fix the problems you've been dealing with! I wish I could have been treated by them years ago, it is changing my outlook on my future in my sport! Great people, doing great work! Thank you!
Fleur G.
I went in with so much pain – back, neck, shoulders – and left feeling much better – and with a plan for complete recovery – that didn't include spending the rest of the year going there !!
Bravo — great place !! and Dr. A is amazing!
Jill Hughes
I've been a patient at CSC+M for about 18 months and initially went in for some knee pain. The PT and Chiropractor I worked with very quickly identified what was causing the pain, gave me exercises and resolved that. I highly recommend them (and have to several co-workers) to keep your body working as it should so you can go about your day without aches and pains that can be easily fixed. I only wish I hadn't waited so long and I'm glad I can go back for maintenance to keep my body working and pain free.
Trevor George
This place is heaven. I had a major back injury after attempting to do a workout boot camp on the beach. The unlevel sand cause all the muscles in my back to tear. I could barely walk for 2 weeks.
The combination of CSCM's physical therapy, massage therapy and chiropractic therapy brought me back to life. I'm now 100% better and back to working out. I can't thank everyone there for all of their help.
Illa Gold
It never ceases to amaze me how wonderful this facility is. The treatment that I've received from Dr. Anselmi, Dr. Nagorski and the medical masseuse team is unprecedented and hard to come by in NYC. I have been in treatment for a longstanding injury and could not be happier with the therapy and level of professionalism that the medical staff has shown me. Thank you Dr. Anselmi & co!!!!
Lauren Evans
MK Marsden and Peter Crosby I found my way to the Center for Spine Care + Mobility because I was looking for an integrated approach to treat injury-induced headaches. I used to go to an integrated physical therapy/chiropractic care center before I moved to New York from California, so I expected CSC+M to be a similar experience. Working with Dr. Schuman, Jinita, Denise, and Sandra and experiencing their targeted, attentive care is the reason why CSC+M surpassed all my expectations. My experience with CSC+M has not only helped eradicate my headaches but is helping me learn how to control and strengthen my body to correct bad habits and prevent further injuries. Not to mention the facilities are clean and comfortable and the entire staff is friendly and welcoming every time I come in. I would 100% recommend CSC+M to anyone looking for physical therapy or chiropractic work in general – why have just one form of treatment when you can have it all?!
S. D'addario
I suffered a lower back injury my first year of college, during this time I have seen many other doctors and one other chiropractor. But I've enjoyed my experience the Center for Spine Care and Mobility the most. I've only been seeing them for a short time, but I already see an improvement in my core strength and the pain in my lower back that would occasionally flare up is now slowly but surely disappearing. I would recommend CSC+M to anyone who wants to see great results and be treated incomparably by a wonderful staff.
Murilo Santana
Hi Dr. Anselmi, its been one week since my shoulder surgery and today I talked with my orthopedic surgeon. Everything went great, and a huge reason was all the work you guys did with me in preparation for the surgery. The improvements I saw after working with you, Dr Schumann and Dr Sunny were awesome and exceeded my expectations. Thank you very much.
Doug Johnson
My therapist in Hawaii referred me to Dr. Anselmi when I tore my quadricep muscle retrieving luggage from the overhead bin on an arriving flight (all my serious injuries happen in the least heroic circumstances).
Over the years, his team has put me back together after so many injuries. Last year I fell in the subway and within a few hours I saw Dr. Anselmi. He arranged for an MRI and created a treatment, with his team. It has been 8 or 9 months since my last visit and the only recurrence was when I stopped my exercises that my therapist (thanks Jinita) prescribed. I have been to every specialist imaginable but the number who DO NOT recommend surgeries comes down to just one: Dr. Anselmi. To date, I cannot imagine what might have become of me without him and his team.
Roy Hibbert
I went to CSC+M for a shoulder injury and was very happy with the results.  They have a talented team and multiple treatments available. I was interested in myofacial treatment, which is why I sought out Dr. Anselmi in the first place. The chiropractors, PT and massage therapist all helped to get me healed and on my way.  The at-home exercises which I continue to do have kept me painless and functioning.  The support staff is helpful and efficient.  CSC+M is now at the top of my list.
Ila G.
I cannot speak highly enough about CSC+M. Dr. Amsale & his staff of medical professionals has been amazing in helping me after a terrible foot injury. If you're considering therapy or chiropractics in Manhattan look no further. Love it here!
As part of CSC+M's integrative approach, our team of New York City-based spine and pain management specialists offer clinical solutions to patients' needs.
Emma Jane Smith, MSN, AGNP-BC
Nurse Practitioner
Our Certified Registered Nurse Practitioner Emma Jane Smith, MSN, A-GNP-BC is a former Division 1 Soccer player and a graduate of the University of Alabama at Birmingham (UAB). After receiving her B.S. in Psychology in 2013, she completed her Bachelors in Nursing at UAB. She received her Masters of Science in Nursing as an Adult-Gerontology Nurse Practitioner from UAB. Prior to becoming a nurse practitioner, Emma worked as an Emergency Department Registered Nurse and a Procedure RN at UAB Hospital, a Magnet recognized Hospital.
She is a Nationally Certified Adult-Gerontology Nurse Practitioner through the American Academy of Nurse Practitioners, a member of the American Association of Nurse Practitioners and an active member of Sigma Theta Tau International Nursing Honor Society. Emma is licensed in the State of New York as both a Registered Nurse and Nurse Practitioner where her scope of practice grants implementation of healthcare services such as health promotion, the diagnosis and treatment of common and complex conditions, as well as joint/ tendon injections, trigger point injections, and the applications of Kineso-Tape.
Ready to get started, or just have a question? Use one of the methods below to get in touch.