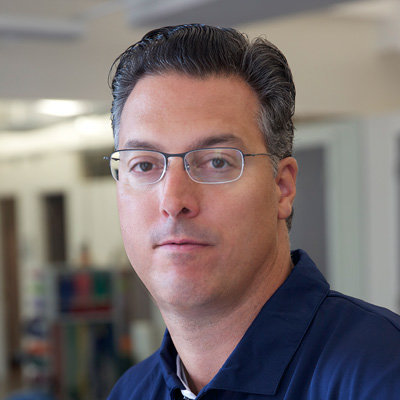 Christopher Anselmi, DC
Chiropractor and Center Director
Since his graduation from New York Chiropractic College in 1997 Dr. Christopher Anselmi has been providing quality chiropractic care to the people of Manhattan. In April of 2003, after an extensive interview process, Dr. Anselmi was asked to join the Hospital for Special Surgery's Integrative Care Center as the first chiropractor in its 100+ year history. Since 2003 Dr. Anselmi has maintained his private practice as well as his hospital affiliation.
Today he runs the Center for Spine Care + Mobility where a team of Physical Therapists, Chiropractors, and Massage Therapists work collectively to treat patients with a wide range of musculo-skeletal issues. Dr. Anselmi is a Masters Certified Active Release Technique chiropractor. This puts him in an elite group of health care providers who specialize in sports injuries as well as overuse syndromes. He has expanded his interest in posture and ergonomics and lectures on these, as well as many other musculoskeletal subjects.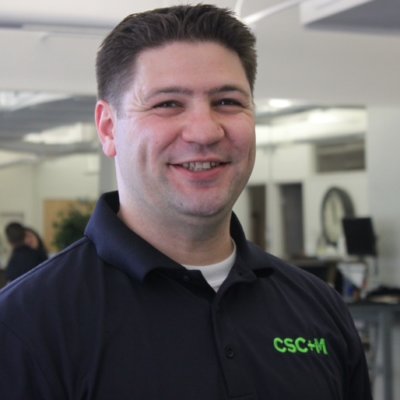 Aaron R. Schuman, DC
Chiropractor
Aaron Schuman is a graduate of Connecticut College, New London where he lettered in soccer all four years. Dr. Schuman's postgraduate education was at New York Chiropractic College. His post-doctoral education included achieving the Certified Chiropractic Sports Physician distinction. Dr. Schuman interned at Levittown Health Center and South Shore Neurologic Associates in New York where he functioned as part of an interdisciplinary team and was trained in acute care, chronic care, and neuromuscular rehabilitation.
Dr. Schuman is full body certified in Active Release Technique and Graston Technique-treatment systems of myofascial injuries such as back pain, neck pain, headaches, sciatica, carpal tunnel syndrome, temporomandibular joint syndrome, and sprain/strain injuries. He is certified as a strength and conditioning specialist (CSCS) with the National Strength and conditioning Association.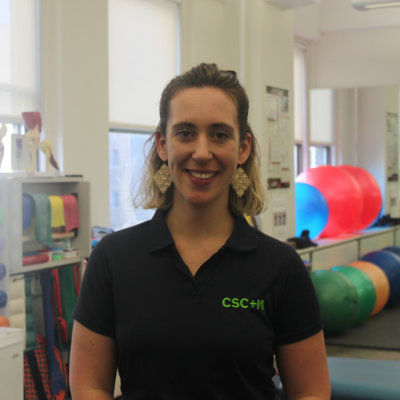 Christine Miller, DPT
Physical Therapist
Dr. Christine Miller graduated Wake Forest University in 2010 with a B.S. in Health and Exercise Science, minor in Entrepreneurship. In 2013 she received her Doctorate of Physical Therapy from SUNY Stony Brook University. Dr. Miller's treatment approach combines manual techniques, neuromuscu- lar re-education, and therapeutic exercises tailored to the individual. She is currently certified in the use of the Selective Functional Movement Assessment (SFMA), a comprehensive assessment used to classify movement patterns with manual therapy and therapeutic exercise interventions. She attained her certification in using the Functional Movement Systems (FMS) and is a certified strength and conditioning specialist (CSCS). Dr.Miller stays active as a certified spin instructor teaching classes locally.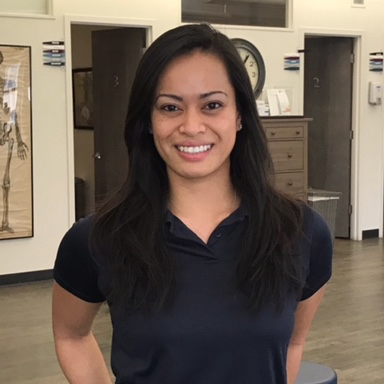 Abby Cabalfin, DPT
Physical Therapist
Dr. Abby Cabalfin graduated from Rutgers University in 2007 with a BS in Exercise Science and Sports Studies. She received her Doctorate of Physical Therapy from New York Medical College in 2011. She is currently a certified Sports Performance coach through USA-W and is certified in RockTape and RockBlades through FMS. She utilizes the knowledge she gained from Neurokinetic Therapy and Postural Restoration to create individualized treatment programs designed to return patients to a healthy, active lifestyle.
Abby has a background in volleyball, track, and ballet and currently stays active through weightlifting, yoga, spin, and snowboarding.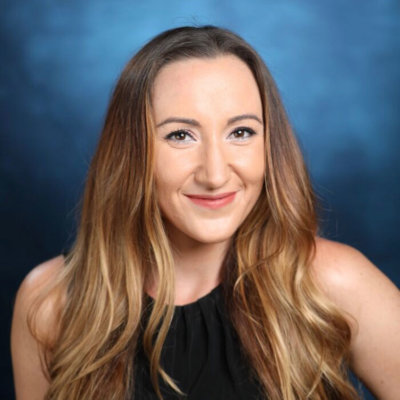 Anastasia Young, SPT, CSCS
Physical Therapist / Pelvic Floor Specialist
Anastasia graduated with her Doctorate in Physical Therapy fron NYU in 2018. While she is well versed in treating orthopedic conditions at CSC+M, Anastasia's continuing education has given her a better understanding of pelvic and abdominal health. She offes specalized services  at CSC+M to treat common conditions including endometriosis, interstitial cystitis, chronic pelvic pain, abdominal cramping associated with menstruation, constipation, and IBD. Anastasia has also worked with clinicans and specialists to develop treatment and exercise programs for pregnancy and pre/post partum care.
Anastasia has previously raced internationally as a member of the United Stated National Luge team and competed in Olympic Trials in 2010. She has extensive knowledge in exercise and athletics which has allowed her to become certified as a CSCS (certified strength and contitioning specialist) in 2016 and utilizes this knowledge along extensive with life experience to treat all types of athetic based conditions.
Emma Jane Smith, MSN, AGNP-BC
Nurse Practitioner
Our Certified Registered Nurse Practitioner Emma Jane Smith, MSN, A-GNP-BC is a former Division 1 Soccer player and a graduate of the University of Alabama at Birmingham (UAB). After receiving her B.S. in Psychology in 2013, she completed her Bachelors in Nursing at UAB. She received her Masters of Science in Nursing as an Adult-Gerontology Nurse Practitioner from UAB. Prior to becoming a nurse practitioner, Emma worked as an Emergency Department Registered Nurse and a Procedure RN at UAB Hospital, a Magnet recognized Hospital.
She is a Nationally Certified Adult-Gerontology Nurse Practitioner through the American Academy of Nurse Practitioners, a member of the American Association of Nurse Practitioners and an active member of Sigma Theta Tau International Nursing Honor Society. Emma is licensed in the State of New York as both a Registered Nurse and Nurse Practitioner where her scope of practice grants implementation of healthcare services such as health promotion, the diagnosis and treatment of common and complex conditions, as well as joint/ tendon injections, trigger point injections, and the applications of Kineso-Tape.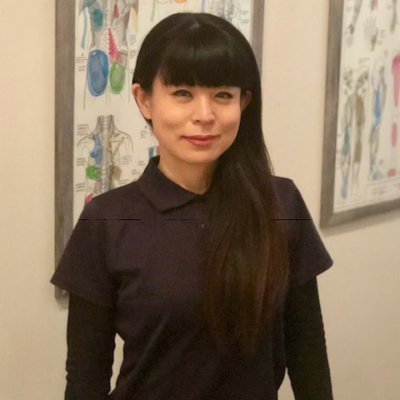 Kazuyo Matsunouchi, LMT
Massage Therapist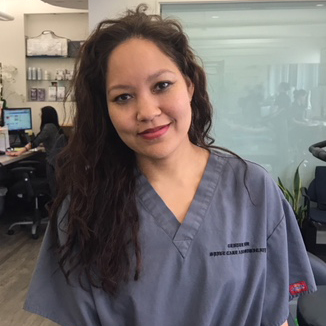 Chenita Townsend, LMT
Massage Therapist