"The doctor of the future will give no medication, but will interest his patients in the care of the human frame, diet and in the cause and prevention of disease."
Thomas Edison
Chiropractic Services in NYC
A Chiropractic manipulation is a form of manual therapy designed to treat various conditions such as headaches, neck pain, lower back pain, and sciatica. Restoring proper spinal alignment will reduce pain and stiffness by increasing range of motion and improving blood flow to help normalize nerve function and reduce inflammation. Proper alignment is critical for pain relief and optimal function. When applied effectively it is an integral part of a patients healing process. We also incorporate other forms of chiropractic manipulation such as Active Release Technique and Graston Technique. These complementary procedures give our patients options when it comes to effective treatment protocols.
At the Center for Spine Care and Mobility (CSC+M) we offer the most comprehensive form of rehabilitation by integrating chiropractic, physical therapy, massage therapy, medical services and acupuncture. A team of expert practitioners are dedicated to managing your care and meeting your treatment objectives in a state of the art facility.
Active Release
Technique (ART)
Active Release Technique® (ART®) is a patented soft tissue technique that treats problems with the muscles, tendons, ligaments, fascia and nerves. A multitude of musculoskeletal conditions can benefit from ART®. These conditions all have one important similarity: they are frequently the result of overused muscles, causing scar tissue and eventual loss of function within a region of the body (1). The difference between ART® and other techniques is that during an ART® treatment, the patient actively moves the affected muscle or ligament while the doctor presses or holds a contact on the injured area. This allows the practitioner to feel the stuck muscle as it moves under their contact, and to effectively treat those stuck muscles, tendons, or ligaments.
Who might benefit from ART®
Over 500 specific moves make up the treatment protocols used in ART®, allowing the practitioner to tailor treatment to the unique needs of each patient (1). Individuals who may benefit from ART® include:
Members of the athletic community, both recreational and professional.
Chronic pain patients with symptoms mimicking an overuse syndrome
Anyone who has not been able to find relief through conventional therapies
Many people have never heard of Graston Technique before. Graston Technique is an excellent way to break up soft tissue adhesions and decrease your pain levels. Originally developed by athletes, the Graston Technique is used by more than 20,000 clinicians worldwide, including our very own Dr. Aaron Schuman (hyperlink of dr. schuman to his personal page), who is certified in the technique.
Instead of hands on manual techniques, Graston Technique uses stainless steel instruments to assist with screening, assessing, and eventually treating any soft tissue area on the body. It is one of the most effect methods of finding specific, and localized soft tissue adhesions which are likely causing you pain and stiffness. Dr. Schuman uses his Graston tools everyday, to help get his patients feeling more mobile and pain free.
Some of the more common conditions that we see at CSCM are post-surgical scars, chronic pain issues, low back pain, neck pain, rotator cuff tendinitis, ITB syndrome, Carpal Tunnel Syndrome, Golfer's or Tennis Elbow, and Plantar Fasciitis.
Here at CSCM, Graston Technique is one of the many tools and services we offer as part of our comprehensive integrated approach. Having our providers practice together allows you the satisfaction of knowing your investment into your health is one of the best long term investments that you can make.
Lauren Evans
MK Marsden and Peter Crosby I found my way to the Center for Spine Care + Mobility because I was looking for an integrated approach to treat injury-induced headaches. I used to go to an integrated physical therapy/chiropractic care center before I moved to New York from California, so I expected CSC+M to be a similar experience. Working with Dr. Schuman, Jinita, Denise, and Sandra and experiencing their targeted, attentive care is the reason why CSC+M surpassed all my expectations. My experience with CSC+M has not only helped eradicate my headaches but is helping me learn how to control and strengthen my body to correct bad habits and prevent further injuries. Not to mention the facilities are clean and comfortable and the entire staff is friendly and welcoming every time I come in. I would 100% recommend CSC+M to anyone looking for physical therapy or chiropractic work in general – why have just one form of treatment when you can have it all?!
Murilo Santana
Hi Dr. Anselmi, its been one week since my shoulder surgery and today I talked with my orthopedic surgeon. Everything went great, and a huge reason was all the work you guys did with me in preparation for the surgery. The improvements I saw after working with you, Dr Schumann and Dr Sunny were awesome and exceeded my expectations. Thank you very much.
Doug Johnson
My therapist in Hawaii referred me to Dr. Anselmi when I tore my quadricep muscle retrieving luggage from the overhead bin on an arriving flight (all my serious injuries happen in the least heroic circumstances).
Over the years, his team has put me back together after so many injuries. Last year I fell in the subway and within a few hours I saw Dr. Anselmi. He arranged for an MRI and created a treatment, with his team. It has been 8 or 9 months since my last visit and the only recurrence was when I stopped my exercises that my therapist (thanks Jinita) prescribed. I have been to every specialist imaginable but the number who DO NOT recommend surgeries comes down to just one: Dr. Anselmi. To date, I cannot imagine what might have become of me without him and his team.
Ravi A.
Was referred to this place by a friend for my sciatica issues. Started in late June with an assessment by Dr.Chris Anselmi and have been working with him and Dr.Miller for PT. It's been a little over 2 months and already feeling better. As with most of sports injuries, we need to do our part with exercises and stretches. I'm doing the same and hope to be fully up and running (literally). Their treatment is very organized with a chiropractic session, followed by PT and a massage. You don't have to repeat your story with every treatment as the therapist is briefed in advance and they start working without bothering you. My experience has been good so far and I'd recommend this place to runners and people with sports injuries.
Ila G.
I cannot speak highly enough about CSC+M. Dr. Amsale & his staff of medical professionals has been amazing in helping me after a terrible foot injury. If you're considering therapy or chiropractics in Manhattan look no further. Love it here!
Kassim C.
This is a fantastic group of caring healthcare professionals.  While I worked in NYC, I was a patient of Dr. Chris Anselmi for over 10 years!  That says something.  How many organizations are so good these days that their patrons would stick with them for so long.  Dr. Anselmi is friendly, personable, knowledgeable and truly empathetic.  Exactly the attributes one looks for in a doctor.  I remember going there with back and neck pain in the range of 5 to 10 (on a 10 point scale) and leaving with a rating of around 1 or 2!  That's remarkable.  If I still worked in the City I'd be going there even now.  I highly recommend CSC+M without reservation.
NEW YORK CHIROPRACTIC TEAM
The Chiropractors at The Center for Spine Care and Mobility strive to excel in the field of musculoskeletal medicine. They have dedicated countless hours in the form of continuing education to insure they are educated in the latest forms of rehabilitation. Whether it's Active Release Technique, Graston Technique, or Functional Movement Screens (FMS) the Chiropractors at CSC+M are constantly working to better themselves for their patients benefit.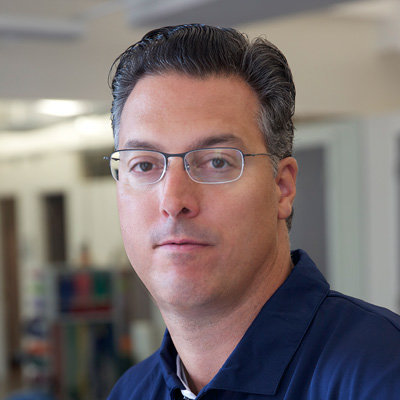 Christopher Anselmi, DC
Chiropractor and Center Director
Since his graduation from New York Chiropractic College in 1997 Dr. Christopher Anselmi has been providing quality chiropractic care to the people of Manhattan. In April of 2003, after an extensive interview process, Dr. Anselmi was asked to join the Hospital for Special Surgery's Integrative Care Center as the first chiropractor in its 100+ year history. Since 2003 Dr. Anselmi has maintained his private practice as well as his hospital affiliation.
Today he runs the Center for Spine Care + Mobility where a team of Physical Therapists, Chiropractors, and Massage Therapists work collectively to treat patients with a wide range of musculo-skeletal issues. Dr. Anselmi is a Masters Certified Active Release Technique chiropractor. This puts him in an elite group of health care providers who specialize in sports injuries as well as overuse syndromes. He has expanded his interest in posture and ergonomics and lectures on these, as well as many other musculoskeletal subjects.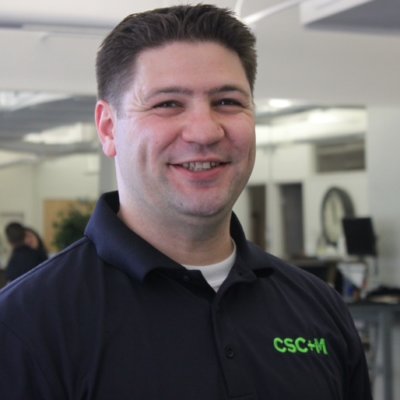 Aaron R. Schuman, DC
Chiropractor
Aaron Schuman is a graduate of Connecticut College, New London where he lettered in soccer all four years. Dr. Schuman's postgraduate education was at New York Chiropractic College. His post-doctoral education included achieving the Certified Chiropractic Sports Physician distinction. Dr. Schuman interned at Levittown Health Center and South Shore Neurologic Associates in New York where he functioned as part of an interdisciplinary team and was trained in acute care, chronic care, and neuromuscular rehabilitation.
Dr. Schuman is full body certified in Active Release Technique and Graston Technique-treatment systems of myofascial injuries such as back pain, neck pain, headaches, sciatica, carpal tunnel syndrome, temporomandibular joint syndrome, and sprain/strain injuries. He is certified as a strength and conditioning specialist (CSCS) with the National Strength and conditioning Association.
Ready to get started, or just have a question? Use one of the methods below to get in touch.